Mom's Swedish Meatballs and a Party for 12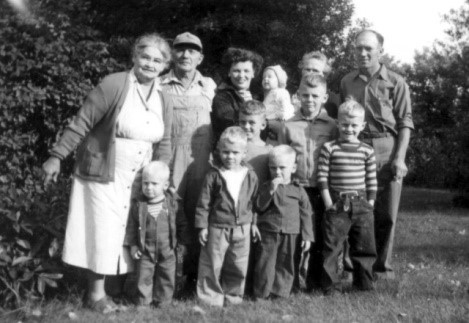 Author:
Marie Drugg Levad
Cuisine:
Swedish / American
1 large yellow onion – peeled and finely grated (I use a food processor )
2 TBPS Butter
⅔ Cup of Milk
4 to 5 slices of white bread, crust cut off and cut or crumbed into pieces
2 Eggs
1 lb ground pork
1½ lbs ground beef
2 tsp salt
1 tsp ground nutmeg
1 tsp ground cardamom
2 tsp ground black pepper
Gravy Ingredients
4 to 6 TBSP butter
⅓ cup flour
1 quart beef stock
1 cup chicken stock (I like Wyler's Instant Chicken Bouillon Powder to make mine)
½ to ¾ cup sour cream
Salt & pepper as desired
** ¼ cup Johnny's French Dip Au Jus concentrate for extra flavor as needed – commercial beef stock and/or broth can be a little bland – use carefully to taste.
Sauté onion until soft and translucent – 3 to 4 minutes.
Mix bread pieces with milk and let set about 15 minutes to soften. If still chunky, smooth out in your food processor.
Add cooled onions to bread/milk mixture; stir.
Add remaining ingredients for the meatballs.
Gentle mix together with your clean hands.
Use a spoon to measure and form meatballs. I use a teaspoon because I like mine a little smaller.
Set each aside on a tray(s)
There are several methods for cooking your meatballs. My mom dropped them into boiling water – just enough to cover for about 10 minutes to help keep the balls together and have a nice shape. She then put them in the oven to brown – and of course with no temperature indicated. So I do bake mine at 375 degrees until golden brown for about 30 minutes. I also put just enough beef stock on the baking sheet to keep them moist during the baking.
Recipe by
Farm Girl Cook'n
at https://farmgirlcookn.com/moms-swedish-meatballs-and-a-party-for-12/